At the end of the WI Performing Arts Week, Kennington WI's Drama Group, together with the Kennington Group Choir, entertained at an evening to celebrate the opening of our newly refurbished hall and installation of a defibrillator.
Eighty guests were present, including Mayor of Ashford, Cllr Jenny Webb, Kennington Councillor Nathan Illiffe and Cllr Jo Gideon, Portfolio Holder for Community Safety and Wellbeing, plus representatives from Kennington Scouts and fellow members of neighbouring WIs.
The new defibrillator has been installed for the benefit of the community and the only 24/7 publically available defibrillator in the village. The machine was financed mainly by Kennington WI and Kennington Scouts, with donations from other local sources. Whilst we are delighted to have this machine we are all hoping there will be no need to use it!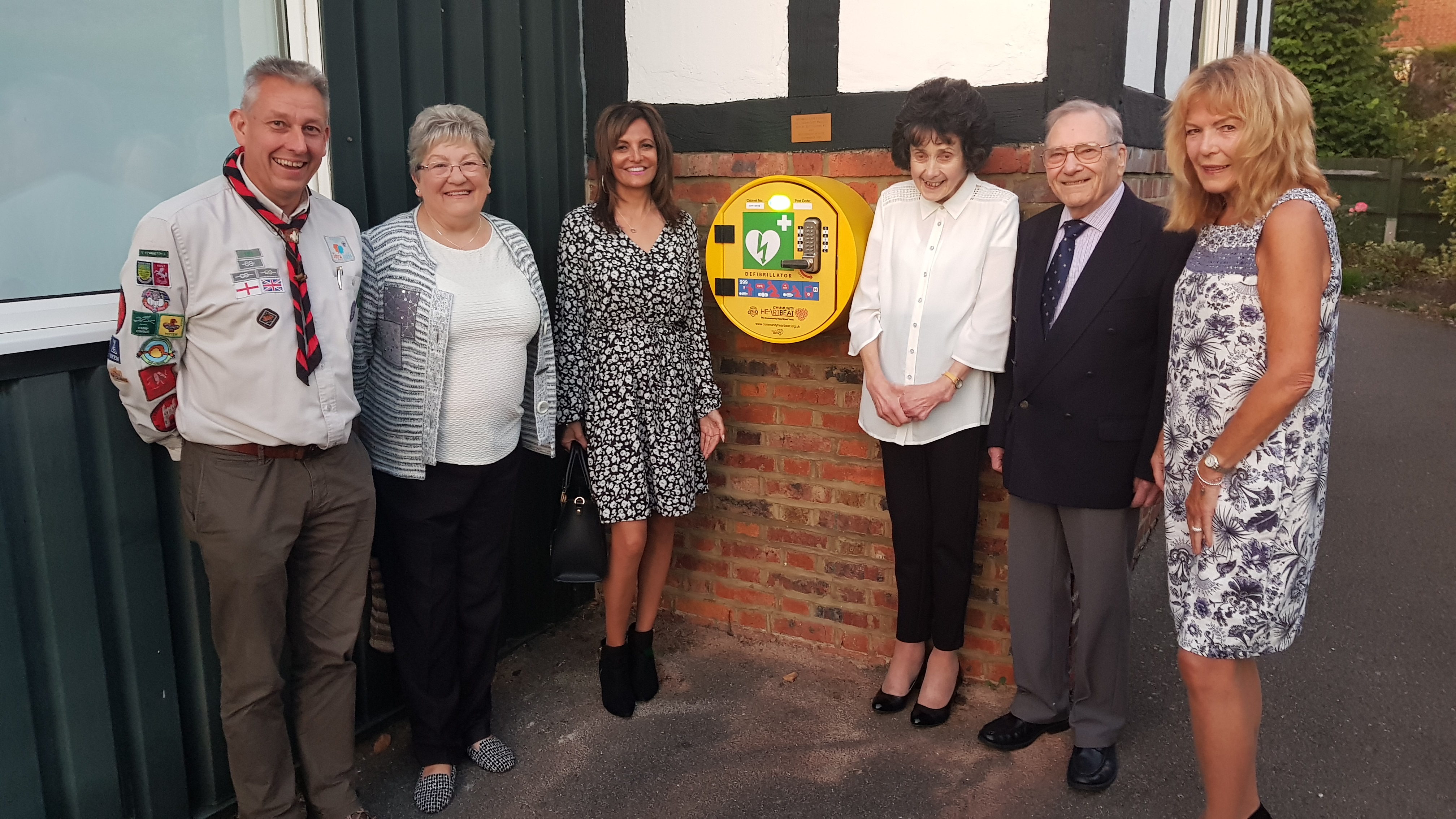 The Drama Group's opening song was to the familiar tune of When Father Painted The Parlour with appropriate lyrics especially written for the occasion by one of their 'lovvies' and preceded a specially written skit based around the hall refurbishment. Kennington Group Choir then entertained the audience with a selection of songs in one of their first public appearances.
This was followed by thanks given to local tradespeople (some able to join in our celebration) who helped with the refurbishment and also the members (and husbands) who had given their time and helping hands. Special thanks have to go to Chris Tester and her committee, together with Gill Whitling, who oversaw the whole refurbishment project.
New electric shutters have also been installed between the hall and kitchen, and the 'opening' ceremony was performed by the Mayor, who kindly cut a ceremonial ribbon.
There followed time for delicious food prepared by the WI Ladies, which was a real treat. We all had a good chat and a fun quiz about WI events past and present. We were also introduced to our new restyled website and members were encouraged to use it by submitting reports and photographs of their activities.
Drama returned to give an amusing sketch largely based on the Wonderbra, followed by a monologue and other sketches.
The choir finally gave us a one-off rendition of 'Down at the WI Hall to the tune of Lambeth Walk, which was joined in with gusto from the hall.